requests

Want to hear something in particular? Then request it from the on-air dj.

Start by typing in the artist:


Gaming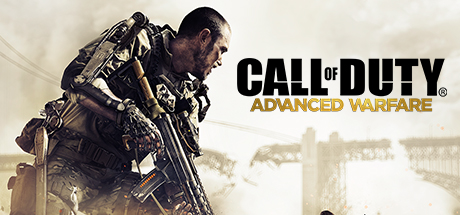 I always steer clear of most FPS games because honestly it's a lot of blind luck that I can make it anywhere without being cannon fodder. That said with no Rift, Wildstar or Wow at the moment with my gaming rig taking a crap I took the plunge during Target's incredible buy 2 get 1 free and bought the game for my Xbox1. I can't say it enough it's well worth the money.


Music
As I have been finally able to get around to sort upload and write an article about the new music at Vans Warped Tour 14'... aka Im one serious lazy ass. Check out My encounters with MC Chris and a bunch of awesome groups I checked out at the warped tour this summer!!
Gaming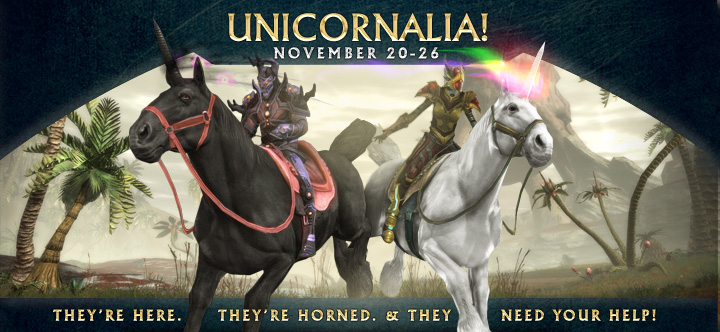 This happens to be one of my favorite themed events in Rift. By going to your PRI representative in either Sanctum or Meridian you can start the questline to earn "sparkle essencess" that can be used to purchase your very own Opal Unicorn. Complete the "Hooves and Horns" zone event in Moonshade Highlands as well as purchasing limited edition Sparkle Troves for a chance to win an Onyx Unicorn. I actually have both of those mounts and each comes with its own unique glitter trail while running thru Telara. The Onyx effects are purple and the Opal effects are rainbow colors in random patterns. Don't miss out this event ends on Nov. 26th.
Gaming
We're coming up to the meat of the month, as well as Thanksgiving in the U.S., and there are lots of juicy releases to get our hands on for PC, Xbox One, PS4 and the last generation.
Gaming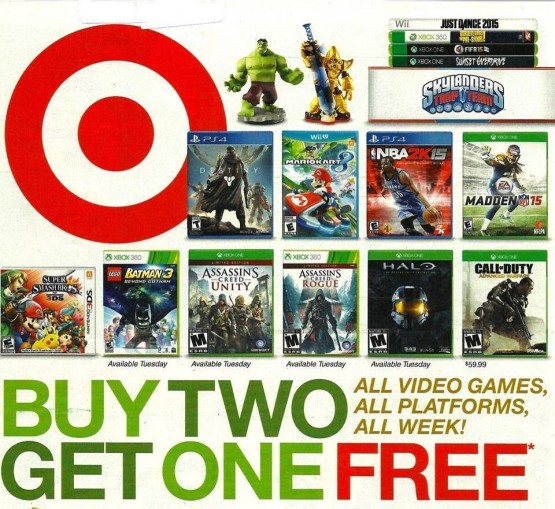 Your eyes don't decieve you Target has a fantastic sale starting today Nov. 9th thru Nov. 15th. This deal includes new titles releasing on Tuesday like Assasins Creed Unity and Lego Batman 3 (which inc. a FREE Lego Batwing). Haven't bought one of the new systems? They've also got a deal on the 500 GB XBox1 with AC Unity AND Black Flag downloads all for $349.99. I'm pretty sure this will beat any Black Friday deal. Did I mention free shipping on all items?