requests

Request lines are currently closed. In the meantime, you can hop into our chat channel and suggest the track to the on-air dj.
TV and Movies
About Time! Check Out The First Trailer For 'Captain America: Civil War'

Last night, Marvel Entertainment dropped the very first trailer for the most highly anticipated film of 2016, and it looks more than worthy of the hype.

It looks like the third Captain America film is going to focus heavily on Bucky. The trailer picks up during the end credit scene from Ant-Man, where Steve Rogers and Sam Wilson have found a wounded, and on the run Bucky Barnes looking for help.
While there is no sign of our friendly neighborhood web-head just yet, we do get a glimpse at another iconic newcomer making his debut in the Marvel Cinematic Universe — Black Panther.
Captain America: Civil War is slated to hit theaters May 6, 2016.
Music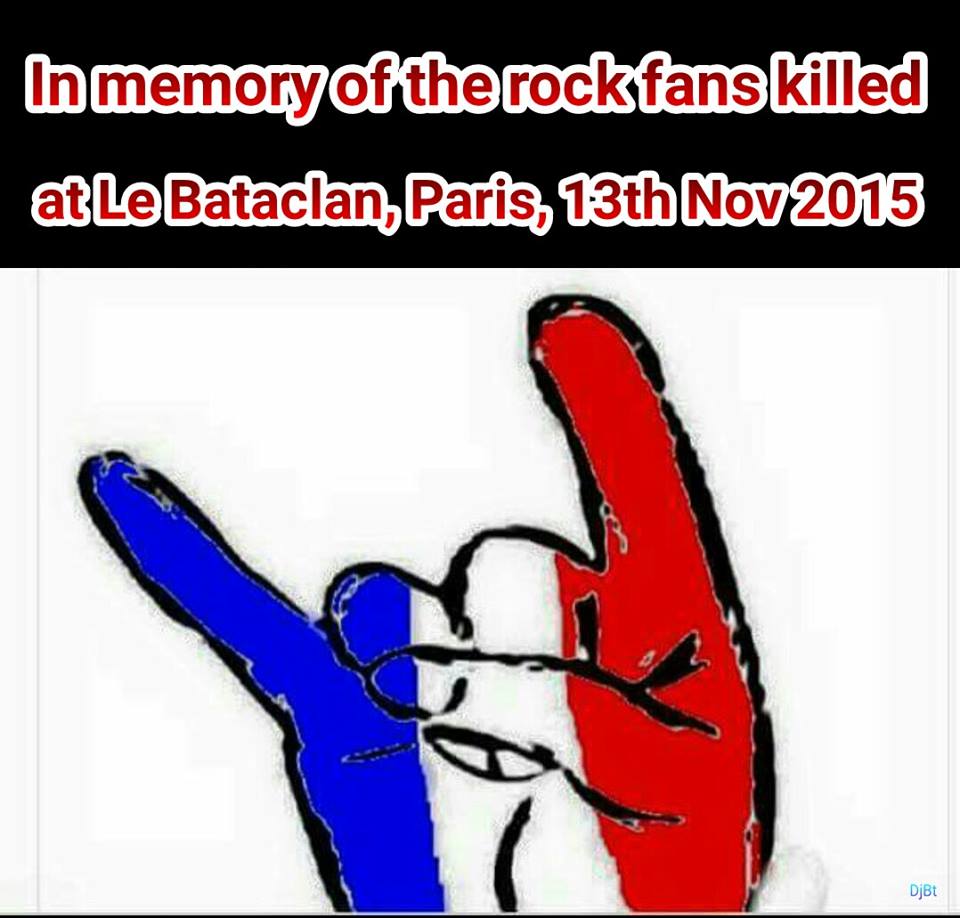 Friday 13th November bought us one of the most heartbreaking and awful days we've seen this century. With over 120 deaths, including those so tragically killed at The Eagles of Death Metal concert at Bataclan, the attacks in Paris last night have left us all reeling and we have no words to convey how horrified we all are. Split Infinity Radio send our sincerest condolencies to anyone affected by last night's events and that you're in our thoughts.

This particular song and its cover version couldn't be more appropraite right now.


Gaming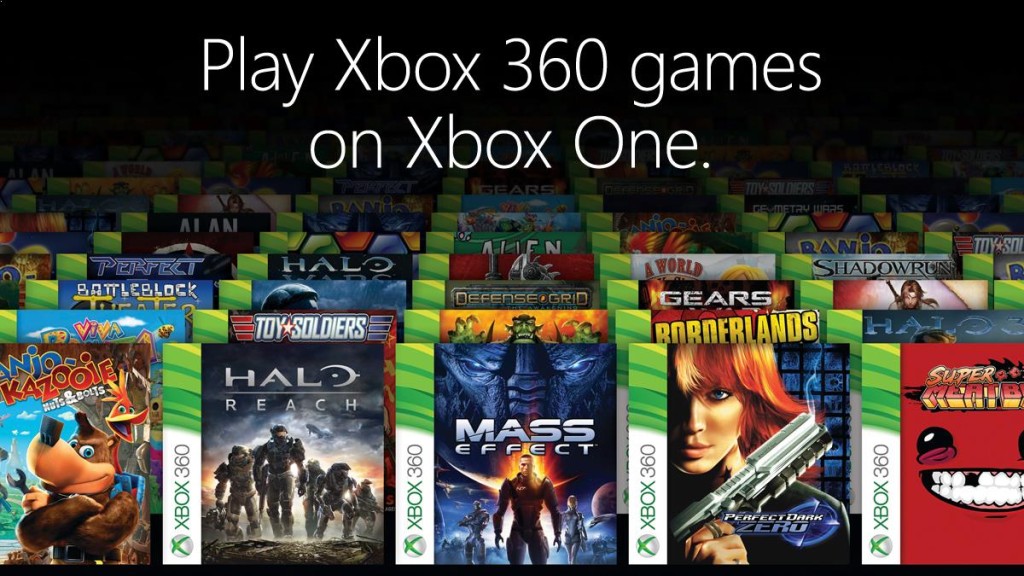 The Xbox team has officially unveiled the launch lineup of backwards compatible Xbox 360 games that'll be available on Xbox One when the New Xbox One Experience goes wide today Thursday, November 12th. Games included are...
A Kingdom for Keflings
A World of Keflings
Alien Hominid HD
Assassin's Creed II
Asteroids & Deluxe
Banjo Kazooie®: Nuts & Bolts
Banjo-Kazooie®
Banjo-Tooie®
BattleBlock Theater
Bejeweled 2
Bellator: MMA Onslaught
Beyond Good & Evil HD
Blood of the Werewolf
BloodRayne: Betrayal
Borderlands
Call of Juarez® Gunslinger
Castle Crashers
CastleStorm
Centipede & Millipede
Condemned: Criminal Origins
Crazy Taxi™
Deadliest Warrior: Legends
Defense Grid: The Awakening
DiRT 3
DiRT Showdown
Discs of Tron
Doom
Doom II
Dungeon Siege III
Earthworm Jim HD
Fable II
Fallout 3

Feeding Frenzy
Feeding Frenzy 2: Shipwreck Showdown
Gears of War
Gears of War 2
Gears of War 3
Gears of War: Judgment
Golden Axe™
Halo: Spartan Assault
Hardwood Backgammon®
Hardwood Hearts®
Hardwood Spades®
Heavy Weapon
Hexic HD
Ikaruga
Jetpac Refuelled
Joy Ride Turbo
Just Cause 2
Kameo™: Elements of Power
LEGO Pirates of the Caribbean: The Video Game
LEGO Star Wars: The Complete Saga
Lode Runner™
LUMINES LIVE!
Mass Effect™
Metal Slug 3
Metal Slug XX
Might & Magic Clash of Heroes™
Mirror's Edge™
Missile Command
Monday Night Combat
Monkey Island: Special Edition
Monkey Island 2: Special Edition
Ms. Splosion Man™Mutant Blobs Attack!!!
N+
NBA JAM: On Fire Edition
NiGHTS into dreams..Operation Flashpoint™: Dragon Rising
Pac-Man: Championship Edition™
Pac-Man: Championship Edition DX+


Perfect Dark
Perfect Dark Zero
Phantom Breaker: Battle Grounds
Pinball FX™
Plants vs. Zombies
Prince of Persia
Putty Squad
Rayman 3 HD
R-Type Dimensions™
Sacred Citadel
Sega Vintage Collection: Alex Kidd & Co.
Sega Vintage Collection: Golden Axe
Sega Vintage Collection: Monster World
Sega Vintage Collection: Streets of Rage
Shadow Complex
Sonic CD
Sonic the Hedgehog
Sonic the Hedgehog 2
Sonice the Hedgehog 3
Super Meat Boy
Supreme Commander 2
Tom Clancy's Rainbow Six Vegas
Tom Clancy's Rainbow Six Vegas 2
South Park: The Stick of Truth™
Torchlight
Toy Soldiers
Toy Soldiers: Cold War
Tron: Evolution
Ugly Americans: Apocalypsegeddon
Viva Piñata
Viva Piñata: Trouble in Paradise
Wolfenstein 3D
Zuma
After taking a moment to reflect on the launch lineup, they've already revealed some of the games that'll be "regularly added". Here's a partial list of what to look for in December:
BioShock
BioShock 2
BioShock Infinite
Call of Duty: Black Ops
Halo: Reach
Halo Wars
Skate 3
As a reminder, any backwards compatible digital games you've previously purchased will appear in your available games library, ready to download, when you update your Xbox starting on the 12th. If you have physical copies of any games listed now or in the future, you can add them to your library by inserting the disc, at which point a playable downloaded copy will download. However, you will still need to disc to play it.
General Geek
Every once in awhile brilliantly twisted advertising will bring us commercials and adverts that will stay with us for a long time. This is a perfect example of one I found by a FaceBook suggestion and I had to share especcially for Villan and our listeners because they're twitsted like that besides this guys got great hair!
TV and Movies
Ladies and gentleme, boys and girls, blood elves and orcs I bring you something special. Something lovely. Something I promised you a couple of days ago.

The wait is over and the trailer for that film that's been nine years in the making is finally here.

Yep, the World of Warcraft movie trailer.
At least you have something to watch now while you wait for Fallout 4 to come out....