requests

Want to hear something in particular? Then request it from the on-air dj.

Start by typing in the artist:


A peek at Trove Fish N Ships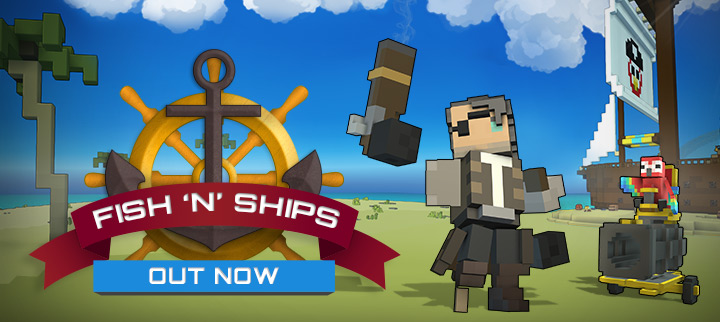 Do you wake up in the middle of the night dreaming of some awesome builds? Love voxel RPG games? Are pirates your "thing"? Then check out Trove, the free to play sandbox MMO from Trion Worlds! The latest release "Fish 'N' Ships has some fantastic new features that boasts something for everyone! Let's take a look:
New playable Pirate Captain Class
Collectable and Customizable ships with new level 70 and 80 Mastery rewards
Treasure Island Biome
Fishing and more!
Read on for more information and to check out the Fish 'N' Ships trailer below!
With Power and Class Packs and the limited edition Blitz and Glitz pack starter kits you'll be fashionably adventuring around Trove in no time! If you play Rift (also a Trion Worlds Game) you can score a one of a kind Black Budgie mount just by hitting level 20 in Trove.
---