requests

Want to hear something in particular? Then request it from the on-air dj.

Start by typing in the artist:


Gaming
Last year's superb Digimon Cybersleuth is getting a sequel, and the trailer has just dropped from those lovely folk at Bandai Namco. It's called Digimon Cybersleuth Hacker's Memory and sees you in the familiar setting of a near future Shibuya and Cyberspace Eden. And it's coming out just in time for the Digimon 20th anniversary celebrations.
The story focuses on clearing your name with the help of your digital monster friends, after being accused of a crime you didn't commit when your Eden account was hacked. Much like the original you'll start with Gotsumon, Betamon, or Tentotomon, and end up capturing more Dimgimon throughout the game, in the usual turn based, team of three style that appeared in the last game.
All of the original Digimon from the original Cybersleuth will be featured, and there will be an extra 73 of them, allowing you to completely misuse the "gota catch 'em all" concept.
The game comes out for PS4 and Vita in Japan on December 18th, and worldwide on January 19th, and is available for preorder on Amazon right now.
Check out the gameplay video below for more.
TV and Movies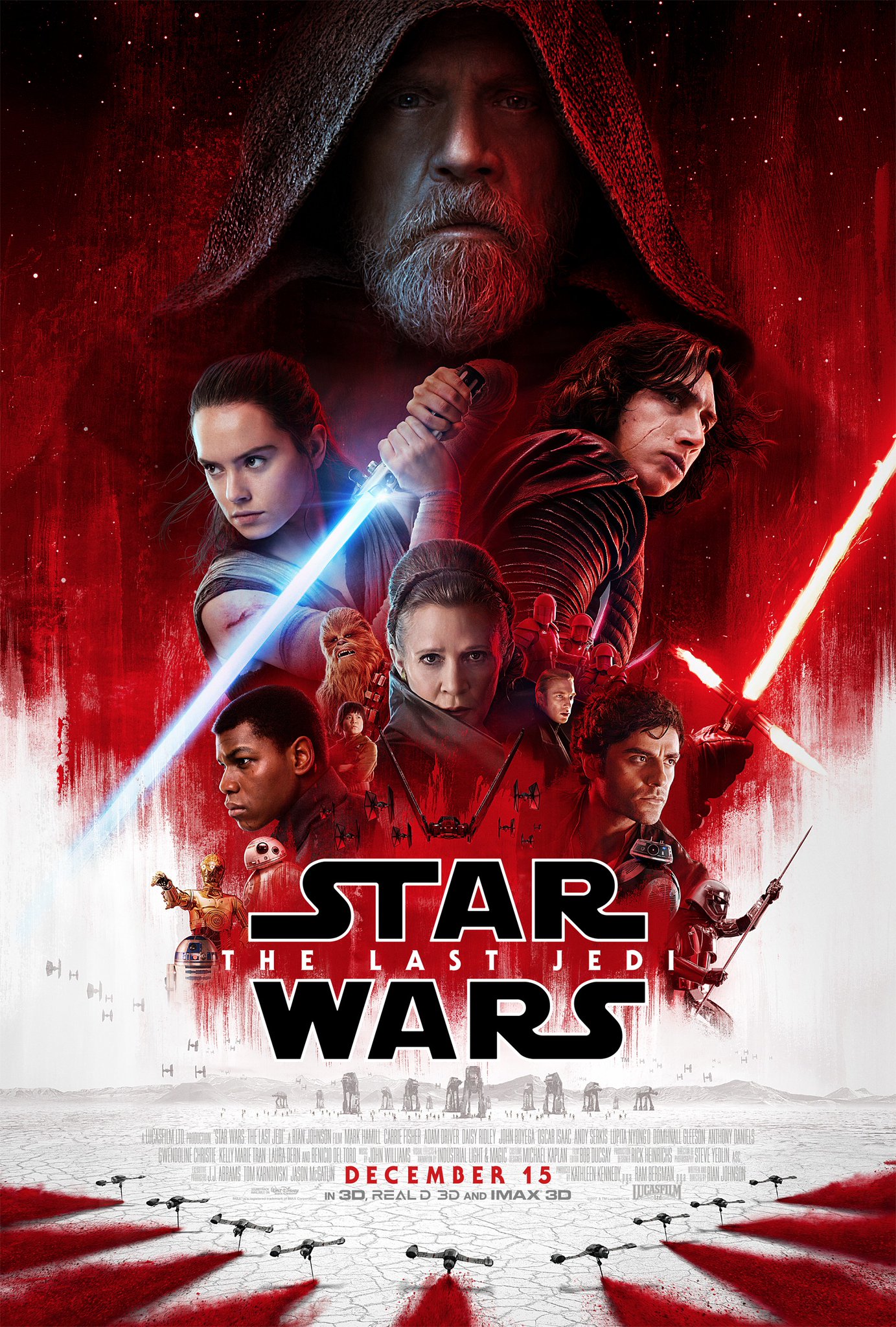 We all know that December 15th is a special day for Star Wars fans, a very special day indeed. Not just because we finally get to meet the porgs, but because Star Wars Episode VIII is released, and we all get to find out what happens next.
The poster and first trailer were released yesterday, setting the internet alight with an absolute love for the porgs, excitement over where Rey's adventure will take her next, and just general excitement because it's Star Wars. So without further ado, we bring you the poster and the trailer to enjoy in anticipation of that magical day, December 15th.
Radio News
"Dear Santa, can I be naughty with just a dash of nice?" ~ Cookie
Music
While pretty much everyone by now has probably heard Ed Sheeran's massive hit "Shape of You", This collaberation is definately worth checking out.

The combined effort's of the duo, with Aussies' Alison Wonderland's vocals and the combined future bass and trap styled back tracks combine for an impressive cover.
You can catch this track and others like it from 10pm EST/3am UK Wednesday With DJ Taerix, or if you cant wait you can listen below!
You can check out more from Alison Wonderland at https://soundcloud.com/alisonwonderland
And more from Naderi at https://soundcloud.com/itsnaderi
Gadgets
Microsoft have announced their intention to go toe to toe with the big boys and release a rival to Google's ChromeBook and Apple's range of MacBooks by releasing their very first traditional style laptop complete with new operating system.
The machine will be the Surface Laptop, and the new OS will be Windows 10 S. And as it was announced today in New York, we have the all important details for you right now.