requests

Want to hear something in particular? Then request it from the on-air dj.

Start by typing in the artist:


Books and Comics
[April 2013] Release Radar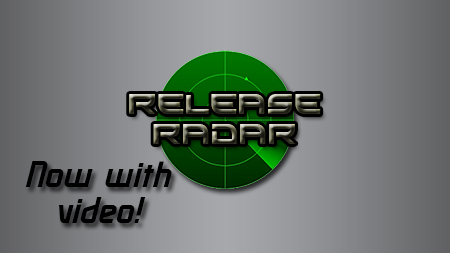 April is here! The sun is starting to shine, animals are waking up and the damned cold weather is finally leaving us....Who am I kidding?! It's still god damned freezing! But fear not, for as you burn all of your worldly possessions to stay warm, we've got all the latest games releases bundled up into one convenient package. More after the break folks...
Defiance
First up this month is Defiance, an open world MMO 3RD person shooter from Trion Worlds. Gameplay is centred on a bleak future earth, with the San Francisco Bay area being a backdrop for players who will assume the role of 'Ark Hunters' - mercenaries who seek out lost tech in the wastelands for profit.
Trion Worlds has taken lessons learned from Rift, and brought their dynamic event system into Defiance with 'Ark falls', which see players battle through crashed alien ships in an attempt to obtain valuable technology. During their struggle in the new world, each Ark Hunter will be able to equip one of 4 special EGO powers to accompany a list of passive abilities, affording players a variety of options to build their character and chose the way they play.
PvP fans can look forward to some conflict too, in shadow war players are invited to join the sprawling open world conflict in an attempt to fight off the enemy team and claim their rewards. More structured competitive modes are available for instanced team vs. team combat.

Defiance is released on PC April 2ND for PC, PS3 & Xbox 360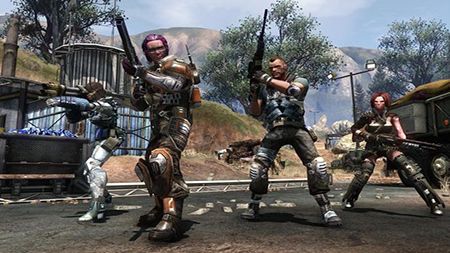 Dead Island: Riptide
Dead Island: riptide is the next instalment of to the zombie survival series and sees the events pick up right after the last games conclusion, with a tropical storm causing all 4 members being cast back onto the infested island of Banoi. The sequel will see a new character join the original cast - John Morgan - a navy chef who was stationed on the boat that rescued the survivors before a violent storm throws them back to the island. John fills the niche of a bare fist fighter, being dubbed a 'master of hand-to-hand combat'.
Many of the games original concepts will return, including 4 player Co-op & the much loved first person melee combat which gives you a visceral perspective on the games zombie slaying during your stay on the infested shores. Vehicles will also make an appearance, with boats being added in to cater for the islands recent flooded environments.
Dead Island: Riptide shambles onto PC, PS3 and Xbox 360 April 23RD in the US and April 26TH in Europe.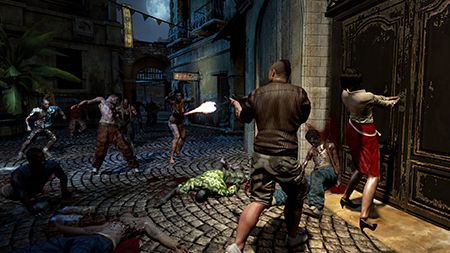 Injustice: Gods Among Us
Injustice: Gods Among Us is a 2D fighter from NetherRealm Studios, makers of the 2011 blood-soaked beat-em up, Mortal Kombat. Players will get to control their favourite heroes and villains from the sizable collection of 22 DC characters, including Superman, Nightwing and The Flash.
Those of you who played Mortal Kombat will feel at home with the controls as much of the layout has been transferred over, with light - medium and heavy attacks being assigned to their own buttons and a 4th being reserved for each character's unique skills, like batman's gadgets. Another feature to transition across is Special attacks similar to the X-Ray abilities of mortal kombat, which allow players to execute impressive attacks with each unique character adding their own flair to how they kick their opponent's ass.
Injustice will release on PS3, Xbox 360 & Wii U April 16TH in the US and April 18TH in Europe.
Fire Emblem: Awakening

Fire Emblem: Awakening is the latest addition to the long running Turn Based RPG franchise. This time around, Players will have a chance to create their own avatar to use during the games campaign, a first for the series strict story focus. Gameplay is played out across a battle map, with the player taking turns to give orders to their units on the field. New additions to the combat system include double teaming enemies, where combination attacks can be executed with two of your team members if they are adjacent and have a strong relationship with each other.
Permadeath also returns, however in a stark departure from tradition there is an option to disable this mode to help encourage new players to the series (It won't stop you from getting slaughtered though!) Local multiplayer is also included in the package, allowing you to battle against friends using your units from the games story mission, but be warned that if you are playing with permadeath, your friend might just be the cause of death for your favourite hero.
Fire Emblem: Awakening is out now on 3DS in the US & hits Europe April 19TH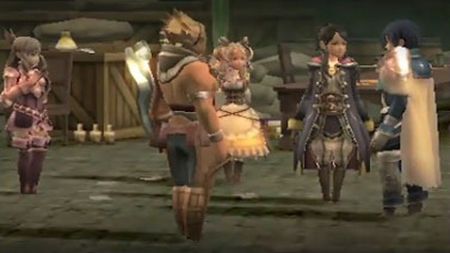 And that's all we've got time for, hope you enjoyed this content bomb!
---