requests

Want to hear something in particular? Then request it from the on-air dj.

Start by typing in the artist:


D.Gray-man finally continues with D.Gray-man Hallow!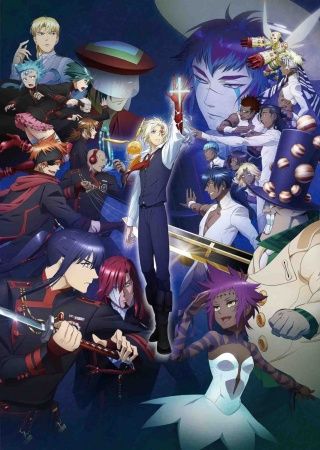 D.Gray-man FINALLY returns after eight years with a sequel called D.Gray-man Hallow! Check out all the details below!
D.Gray-man Hallow is a continuation of the anime (FINALLY OMG) and will premiere on July 4th! What a present! I cant express how excited I am for this! Anyway...

The new anime will have a total of 13 episodes. Funimation has revealed they will be streaming the new series as it airs in Japan. Check out Funimation's site here!


The synopsis hasnt really been updated for Hallow but if you havent watched any of the original episodes, here it is:
Allen Walker is an exorcist working for the Black Order whose mission is to protect mankind from the evil Millennium Earl and his deadly Akuma. Allen and his comrades must recover lost Innocence while defending against the Earl's terrifying army. But if they fail, Innocence will be lost forever.

Check out the Hallow trailer below!
---