requests

Want to hear something in particular? Then request it from the on-air dj.

Start by typing in the artist:


Pocky & Pepero - March 23 2017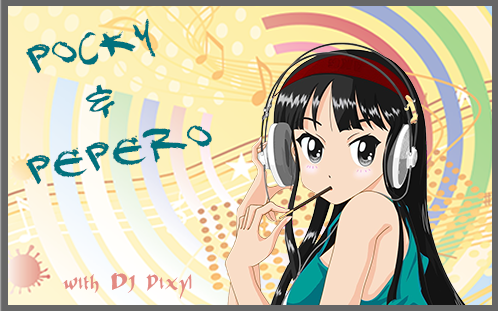 Every Thursday during Asian Insanity, I bring you the latest music and news from Japan and Korea. The topics of discussion this week were Netflix's upcoming live-action Death Note, Bungou Stray Dogs anime, and new music releases from Gackt, VAMPS, BTS, and CNBLUE... and more!

Check it out below!
NETFLIX'S DEATHNOTE
Netflix began streaming the first trailer for its live-action Death Note film on this week. The film will premiere via streaming on Netflix on August 25. I have so many feelings towards this that I dont know what to do with it... but it looks like some sort of MTV productions to me... #notmydeathnote
BUNGOU STRAY DOGS
I came across this anime when I saw a picture of Izumi Kyouka while scrolling through Tumblr and became curious. his anime is as serious as it is sassy and comical. It is actually a perfect mix, and I have not found a really good anime like this in a long time. You essentially follow Atsushi Nakajima, a boy who was kicked out of an orphanage and un beknownst to him is a weretiger. He is found by a secret gifted detective agency and the rest goes from there .... WHERE THEY TRY TO SAVE THE WORLD.... essentially... Check it out. I rarely get obsessed about an anime!
MUSIC RELEASES
Ive got some catching up to do as far as music releases are concerned but here are some recent amazing ones to show you!
Gackt - Kimi dake no Boku de Iru kara - Trickster OP - https://www.youtube.com/watch?v=AY1G4pCYXY4
VAMPS - CALLING - https://www.youtube.com/watch?v=9DwzBICPhdM
CNBLUE - BETWEEN US - https://www.youtube.com/watch?v=oHaSMGJRSAQ
BTS - NOT TODAY
---