requests

Want to hear something in particular? Then request it from the on-air dj.

Start by typing in the artist:


Pocky & Pepero - April 6 2017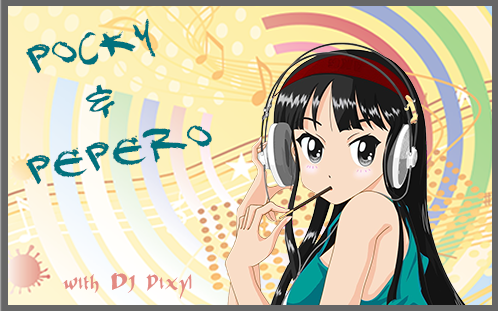 Every Thursday during Asian Insanity, I bring you the latest music and news from Japan and Korea. The topics of discussion this week were the upcoming Live-Action Fullmetal Alchemist Film, new anime releases, my obsession with Monsta X, underrated korean rap... and more!

Check it out below!
FULLMETAL ALCHEMIST LIVE ACTION
Now, I cannot tell if I am excited for this or not... cause you know they tend to ruin the story when they create the live actions... Although this has piqued my interest a little. The following trailer shows Ed and Al as small children trying to summon their mother, and then flashing to their older versions... I cant really tell if I like the special effects just yet. I am also curious if they will follow the original story line or the brotherhood story line... we'll just have to wait and see.

UNDERRATED KPOP: MONSTA X
One of my friends had the audacity to shove this amazing group in my face a week or so ago, and I honestly cannot get enough of them. All 7 of them started out as trainees at Starship Entertainment. 2 years ago, the entertainment company decided to produce a reality show that would weed out the excess of trainees and create a group. The show called No.Mercy, created this group of 7, Monsta X. This group is the most talented group I have seen in a long time. Most groups I see are mass produced carbon copies created by their companies, but this group actually comtributes to their music by composing, writing lyrics and even creating choreography. They are absolutly brilliant. Its really refreshing. Here are a couple of my favorite songs that came from their time on No. Mercy. For some of their more recent stuff, check out some of the videos HERE.




NEW ANIME RELEASES

Rage of Bahamut: Virgin Soul - Release date: 4-7-17: 10 years after the world escaped destruction due to the revival of Bahamut, humans at the royal capital gather wealth, the demons are enslaved to assist with the capital's revival, and the gods lose their power due to a decrease in religious piety. The world is thrown off balance as humans, gods, and demons hold their own ideas of justice.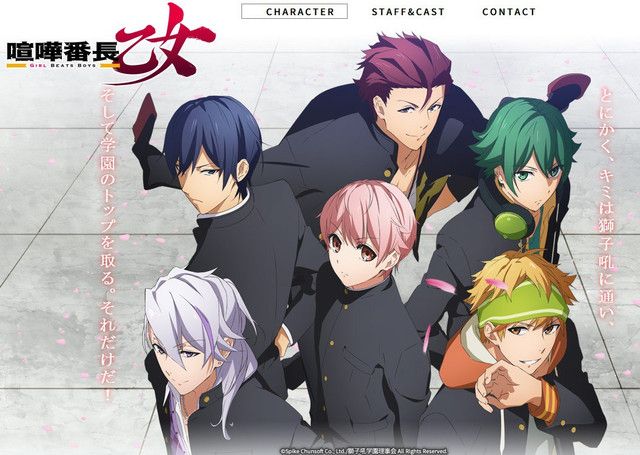 Kenka Banchō Otome: Girl Beats Boys - Release date: 4-12-17: Hinako has grown up not knowing her parents and thinking she has no relatives. One day, a boy named Hikaru appears before her, and says he's her older twin brother. Hikaru asks Hinako to take his place at attending a famous private all-boys academy for delinquents.
MUSIC CORNER: UNDERRATED RAP
Here are some discoveries I made this week. Enjoy!
BANANANANANANAAAAAAAAA!!!!


---